THE WORLD'S ONLY ABEL GANCE HOME PAGE
This is a work in progress.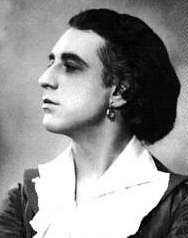 Abel Gance played Saint-Just in his masterpiece Napoleon (1927)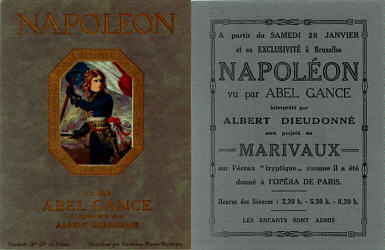 My Latest Acquisition! Publicity card for screenings of a shortened Napoleon at the Marivaux in Brussels on January 28, 1928. Note the times of the showings, compared even to the 4 hour U.S. Coppola version. This is one of four original cards known to survive.

Wladimir Roudendo as Napoleon in the famous snowball fight at Brienne.

Albert Dieudonne as Napoleon in the spectacular 3 screen Polyvision finale of Napoleon. Polyvision predated Cinerma by 25 or so years.

Another example of Polyvision in Napoleon.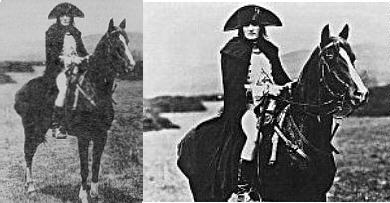 Albert Dieudonne in a still (even archive photo sources vary in quality!) while shooting the chase in Corsica. Gance used a horse-mounted camera driven by compressed air. The camerman was dressed in costume in case he was photographed.
Abel Gance Movie Posters and Other Material from My Personal Collection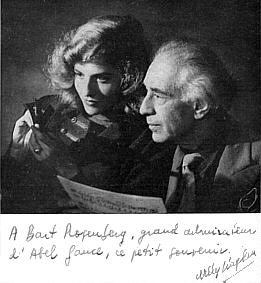 Nelly Kaplan, Gance's assistant in the 50's, and Gance. They are apparently examining footage from Gance's Magirama, his later name for Polyvision.
Additional Links about Abel Gance, his films, techniques, inventions and people in his films...
Click here for a advertisement about the film "Napoleon" from "Chums", a monthly boy's magazine, published in Australia in 1929! Artwork courtesy of Race Mathews, Monash University.
Email me for or with more information.
Back to my home page.