Woodward High School
Cincinnati Ohio
Class of '66
Click here for ALL Woodward classes.
If you are a Woodward alumni, email your name to me, and you'll be added.
If you have a web page for your class, let me know.

Click here for a list of Class of '66 missing classmates.
Can you help find these folks?
I need snail mail addresses for the class of 66 only.
You can send email by just clicking on a name or a face!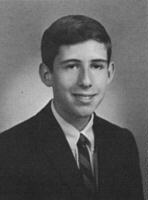 | | |
| --- | --- |
| | I am married to Eric Rudy, and have 3 children. My son Mike has spent the 2nd semester of his junior year at Indiana University in Monterrey, Mexico and comes home Sunday night. He majoring in Accounting and Finance. He'll be 21 on 6/15[/97]. He's the best! Our daughters are Michelle who is 13 1/2 and Jenna who turns 10 on 6/6[/97], our anniversary, and of course they are beautiful and involved in sports, basketball, soccer, swim team and softball. I work as Executive Associate for the President of the largest HMO in Indiana - M Plan, which is a subsidiary of Methodist Hospital of which Ihave been associated for 26 years in many interesting positions. (via email May 1997) |
I live in Fenton Missouri, suburb of St. Louis. I have lived here 18 years. Have two daughters. One in college and one in high school. Been married 26 years to Larry Creager. (not from Woodward). I don't see or hear from anyone from high school. Can't wait to see if anyone I was friends with shows up. (via email May 1997)
| | |
| --- | --- |
| | I have the American family. One husband named Ron. A daughter named Brittany. A dog and two cats. I still have the same friends from high school and we see each other often. I am in retail management at the Charter Club at the Kenwood Towne Centre. Anyone coming to the mall stop in and say hi. I would love to see you. (via email May 1997) |
John Bowling
Judy SCHINDLER Naim '66
Marcia Hartsock
Ken Rattner
Mike Torreano
Patty KRUEGER Jacobs
Raulie Schnee
Mary Jane Siemering
Debby GLASSMAN Juhasz '66
Here's an interesting article about the sculpture of William Woodward.
Back to main page.